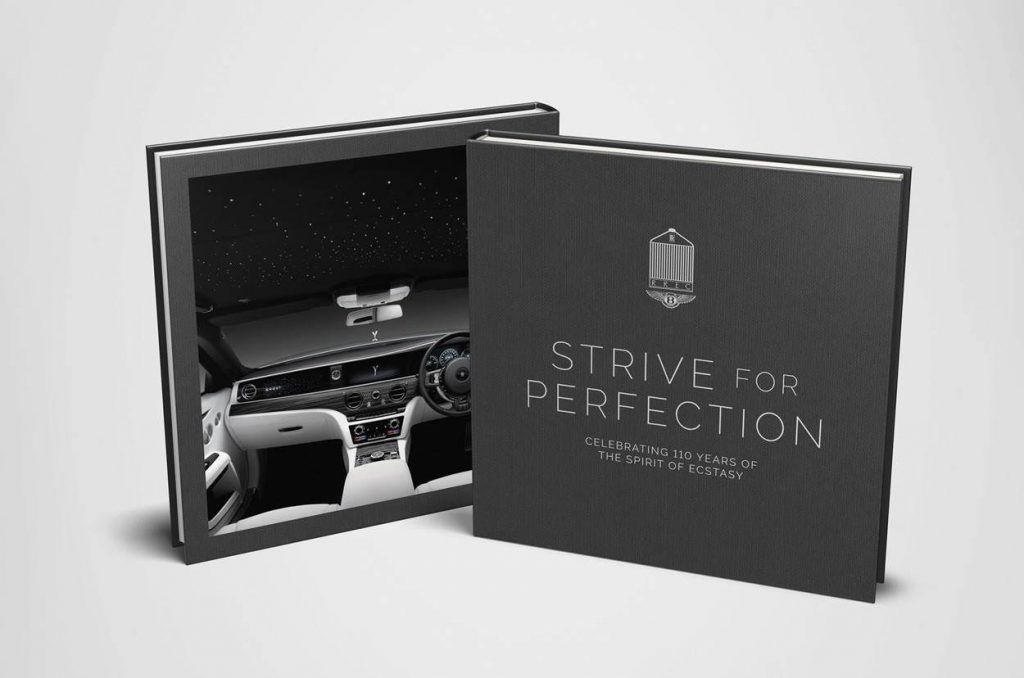 Coming soon! The new publication Strive for Perfection: Celebrating 110 Years of the Spirit of Ecstasy pays tribute to a landmark anniversary for Rolls-Royce's famous hood ornament.
This hardback, fully illustrated coffee-table book charts the origins and subsequent influence of the Spirit of Ecstasy – an iconic design that has transcended the world of high-end motoring to become synonymous with unparalleled luxury and quality the world over.

Produced by one of the world's most prestigious car clubs – the International Club for Rolls-Royce and Bentley Enthusiasts (or simply the RREC) – this new title also celebrates the remarkable heritage of Rolls-Royce and Bentley motor cars, from the turn of the 20th century to the modern day, and features a carefully curated selection of luxury brands from around the world – with Goldmund being one of them!