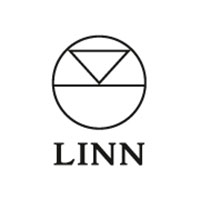 There aren't many hi-fi products that can be termed truly 'iconic' but one of them must surely be a certain turntable that's manufactured in Glasgow.
The Linn Sondek LP12 is famed the world over, has recently celebrated its 40th birthday and just gets better and better.
However, the legendary record player is not the only great product in the Linn repertoire.
We now have a superb range of the world's finest digital network players, the Linn DS and DSM's
Finally, we get to Linn's latest technologies – Exakt and Space Optimisation.
These developments bring you even closer to the music than ever before and allow your Linn system to fully integrate into your home.
Ranging in performance level from Majik to Akurate and finishing with Klimax, all you have to do is 'Just Listen'
Sonata currently has a Majik system and an Akurate 'Exakt' system on demonstration.
Our LP12 will also be here soon.