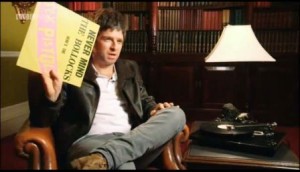 Here's a shot from the recent BBC documentary 'When Albums Ruled The World'.
Rob acted as the Audio Consultant for the production team.
The legendary rock star in the photo can be seen holding Rob's copy of 'Never Mind the Bollocks' as the record spins on Sonata's Rega RP6 with a Dynavector Cartridge.
To see the full documentary go to https://www.youtube.com/watch?v=Iv6xCUEBrDM