As the nights draw in and the heating goes up, what better way to get through another British winter than to cosy up with some great music played on a new hi-fi system.
Well, our lovely Canadian friends at Moon have come up with some very tempting offers to help you get some  better sound in your life.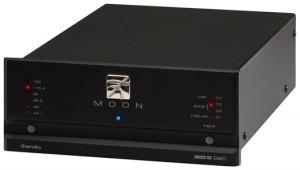 Bring some  new  sparkle  to a jaded old CD player or Computer with the superb Moon 300D DAC, now at the amazing price of £999 (a £350 saving !!!!)
Or, how about a superb new system based around the Moon 260D CD player and 250i amplifier at a bargain price of £2930 (saving £270 on the combined price)

This is a really special deal when you consider how wonderful both of these components are, but don't just take my word for it… check out the recent Hi-Fi Choice magazine's 'Recommended' award and review (issue 362)
Finally, if you're looking for a new amplifier to integrate seamlessly with a digital streaming system then Moon are offering the brilliant little 100D DAC for half price (that's £275) when you purchase a new 250i amplifier (at £1600)
Add the Moon MiND module, a decent pair of speakers, some good cables and you've got a state-of-the-art music system fit for the 21st Century !
Hurry up and get your new Moon hi-fi now as these amazing offers are only here until the end of December 2012.