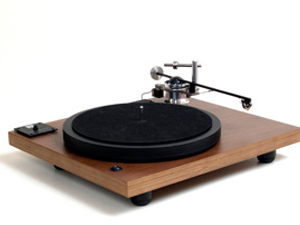 Well , well, well, what do we have here ? – a Well Tempered turntable dressed in it's Sunday best.
The Versalex is a real 'looker' as they say and definitely more user friendly and 'house' friendly than the brilliant but quirky Amadeus.
The walnut veneered birch ply plinth is very…. how shall we say, very Shahinian ???
However, don't fear analogue fans because beauty is most certainly more than skin deep with the Versalex, this turntable is definitely a Well Tempered and all the musical loveliness that they stand for.
Bolt on a Dynavector and enjoy.