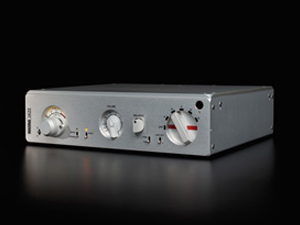 Let's face it, it's a Nagra, it's got valves in it and it's called 'Jazz'….. it has to be one of the best preamps in the audio world.
Classic Nagra styling with a twist – the sockets are on the back !
Full function remote control and an external PSU make this a real 21st Century Nagra.
It's gorgeous, it's Swiss, it's expensive and it's as musical as the festival it's named in honour of.
Pure audio class and probably my 'desert island preamp'