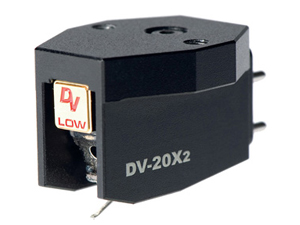 The lovely 20X2 is quite a bargain, think of it as a 'baby' XX2 rather than an improved 10X5.
The big change is the move to a solid Aluminium body which provides the cartridge assembly with a much more rigid platform to work with.
However, my favourite bit about the 20X is that you can specify it in either High or Low output versions – great for those of you that want a high quality MC cartridge but only have an MM amplifier input.
A favourite of ours with the lovely Leben valve phono amp or the MM inputs of a Lavardin IS.