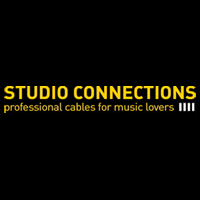 Every now and then it's OK to drop a name, especially if it belongs to the most famous recording studio on the planet. Abbey Road.
So, it's no co-incidence that being familiar with the afore mentioned establishment, I'd be aware of the cabling systems that are in use there.
It's probably obvious to you now that I don't go in for what can only be termed as 'hi-fi jewellery' or 'snake oil'.
Please don't get me wrong though, I'm also more than happy to acknowledge an improvement in a system through the use of something that can be difficult to explain.
Most cables will change the sound of a system, however very few of them actually improve the musical quality of a system.
Through the use of detailed and proven engineering the Studio Connections range of cables are most definitely in the 'improvement' category.
Handmade in the UK (there's a nice phrase) to the highest standards and thoroughly tested with feedback from some of the most acute ears in the business, Studio Connections cables simply allow your equipment to perform properly.