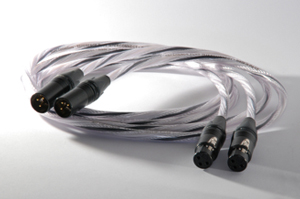 These rather self effacing cables from Studio Connections do just what cables should do and what so many cables aren't able to do, get out of the way.
Sorry guys, no 'tone controls' here !
Designed primarily with phase coherence in mind, the Reference Plus interconnects deliver a fast, clean and clear signal giving the music a more real presence than many cable products on the market.
Terminated in either RCA's(the clever Eichmann plugs), or balanced XLR's (Neutrik, of course)