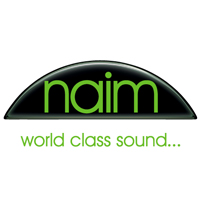 A legendary manufacturer in the British hi-fi industry.
Naim have been setting the standards since the 70's and are renowned for doing it in their own individual way.
Never a follower of fashion, Naim have their own distinct views on what makes an involving music system and have been evolving these ideals continuously for many years.
Attention to detail, reliability and customer service are paramount down in Salisbury and this is born out in the fierce loyalty that owners of Naim equipment have to the brand.
My own history with them goes back to the mid 80's, when aspiring to a 'six pack' had nothing to do with sweating it out in the local gym !
Most of my listening life has been with a system centred around an amplifier from Naim and latterly a CD player too, there's still some 'olive' gear boxed away safely at home.
Never a company to rest on their laurels, the 21st century has seen Naim at the cutting edge of the latest new musical media with a range of innovative and superb sounding equipment.
I just can't help but admire a hi-fi company that is also heavily involved with recording music through its record label, as I've said many times to customers,
"to be able to reproduce music properly, first you need to be able to record it properly"