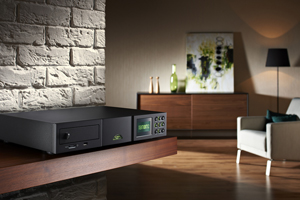 The Qute's bigger brother brings a built in CD player to the party and a bit more oomph in the amp department !
It also looks great, in a full width case with a really cool display screen.
We've even got a 'powered' DIN socket for adding the lovely StageLine phono amp for those of you who are still keeping the vinyl faith.
Astonishing value, coupled to superb musical performance and amazing flexibility.
No wonder this beauty has stacked up the press accolades.