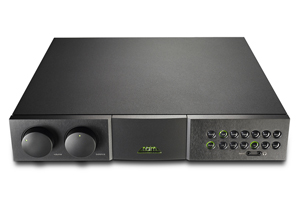 The ultimate expression of a Naim integrated amp, the SUPERNAIT has a superlative preamp section (upgradeable with a separate power supply) that doesn't only accept 6 analogue inputs and power an external phonostage but also handle 5 digital inputs at up to 24/192.
This makes putting together a real high performance system with a UnitiServe and a Stageline able to handle both digital media and vinyl a complete doddle.
You can even add a NAP200 power amp a go bi-amping, if you're that way inclined.
This is the entry point to some very serious Naim systems.