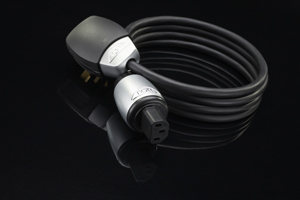 It goes without saying that Naim take power supplies for music systems very seriously.
After all, common sense dictates that if your equipment is being fed unstable electricity then it's going to give you some pretty unstable music.
The Power-Line is a very serious bit of kit, comprising three extremely well engineered and unique components, a proprietary plug, IEC connector and cable.
A significant and very worthwhile upgrade.