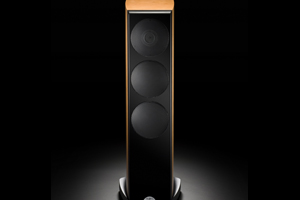 The second and probably more UK room friendly design in the Ovator series is, like it's bigger brother (the S600) a veritable technical tour de force.
Although downsized slightly, the main ingredients are pretty much the same particularly the unique use of a high performance BMR drive unit (OK, the excellent Rega RS10's have now joined the BMR party too) for the majority of the musical spectrum
Coupled to a cleverly designed enclosure the twin bass drivers exhibit all the classic Naim virtues of speed, clarity and musical nuance.
As with all Naim speakers the ability to lift their performance to higher levels through active operation is also catered for (once you've saved up all your pennies, that is !)
The Ovator makes a bold statement with its modern clean looks and attractive finish options, very much a speaker that shows how much its owner values high quality music reproduction in their home.
I honestly can't understand these people who want to hide their speakers, show the world you care about music and get a pair of superb speakers in your life – be proud of them !