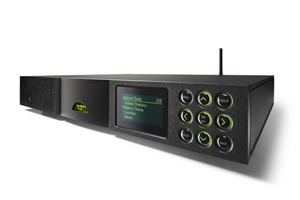 Well, time for another introduction – say 'hello' to Sonata's first Network Player.
Our UnitiServe's new best mate and what a brilliant pair they make, the streaming revolution is truly gathering pace and it's great to see a world class product like this in our studio.
The ND5 is jam-packed with clever innovation and design, far too much to go into here but what I will mention (because it's the important bit) is the sound quality.
Stunning ! (double stunning with the XP5 XS power supply)
Every music lover must listen to these amazing new products from Naim…. has digital finally come of age ?