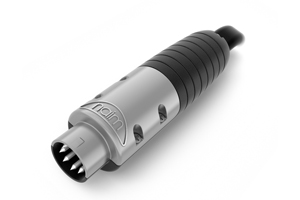 This superb interconnect is a product developed out of the research and development undertaken for Naim's reference CD player (the CD 555) and it shows.
As well as the exclusive high performance cable, Naim also engineered the highly innovative 'Air-Plug' DIN connector.
With a number of different combinations of DIN and RCA connectors available, the Hi-Line is an ideal way to get more music out of your Naim system.