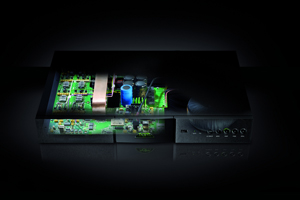 I love a controversial product and they don't come more so than this, it had me grinning like a Cheshire cat.
It's been a long wait but finally we have a box that accepts digital data streams properly.
As mentioned somewhere else on the Sonata site (the Wadia pages I think) I don't have any problems with data but I do have a huge problem with Jitter (and to think that some digitally brainwashed disciples said its effects 'didn't exist') and domestic digital interfaces.
Thank goodness the boffins at Naim also don't like the big J either – hence the significance of the Naim DAC.
Say 'Bye bye' to jitter and 'hello' to music – it's that simple.
Oh, and simply add your choice of power supply to make it even more musical !