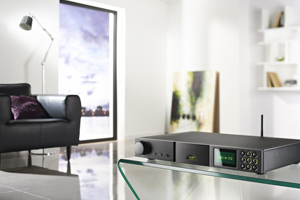 The newest addition to the XS range and Naim's first streaming preamp.
With features and facilities that are thoroughly comprehensive, even more so if you specify it with the FM/DAB tuner module the 172 will be the heart an incredibly musical yet simple 2 box system with the addition of a power amp (see Naim's 155 XS)
As well as 3 analogue inputs and 5 digital inputs, there's also USB and Network connections plus Wi-Fi.
This is a product that many Naim customers have been waiting for and a truly modern preamp for the 21st Century.