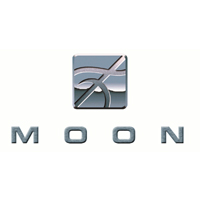 Sim Audio has been manufacturing the MOON brand in Canada since 1980.
Therefore, it's no co-incidence that their products have evolved into truly world class music making devices.
When you listen to a MOON system you can hear the passion that these guys have for the vibrant music scene of their native Quebec and why MOON amplifiers can be found in some of the finest studios and mastering suites of North America.
In a similar design ethos to our own Naim Audio in the UK, these Canadians seem to understand about the message in the music which is something that I find missing in the majority of soulless yet impressively 'big' North American hi-fi.
Sim Audio has invested a huge amount into the future of the company and their new factory is superb. The build quality of a MOON product has to be experienced at first hand to be thoroughly appreciated.
The engineering, design and sound quality right across the entire range is sure to make your investment in MOON feel secure and very long term.
No fuss, no hassles. Just add a great pair of speakers and enjoy !