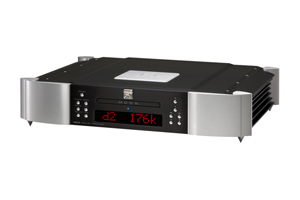 When is a CD player not a CD player ?
When it's a MOON Evolution 650D !
Sim Audio refers to this machine (and its big brother, the 750) as DAC/Transports and intend then to be used that way to.
In our ever expanding world of digital media it does of course make perfect sense, lets face it, there's nothing more annoying for any music lover than having an expensive DAC built in to your expensive CD player that you cant access with the rest of your digital kit (It's no surprise that Wadia have always made DAC/Transport machines, is it ?)
What else can I say ?
World class musical performance and long-term flexibility actually make this beautifully made product a bit of a bargain.
Makes for an amazing (and compact) system with a 600i amplifier, just add (very good) speakers.