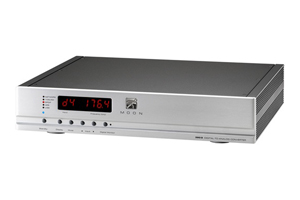 This is a serious piece of hardware that is capable of producing results way beyond its price point.
While not exactly 'cheap' the 380 packs a lot of cutting edge tech into its solidly built body.
All I need to add is that this superior technology clearly helps to recreate music in a thoroughly convincing manner.
Sim Audio's use of its latest 32 bit platform does a terrific job of keeping jitter at bay and you can really hear it !
We also have 8 digital inputs on offer and some rather tasty options too.
Firstly, you can fit the new MiND circuit board into a 380 and secondly, you can really get things integrated by fitting the remote controlled variable volume circuit.
Superb !