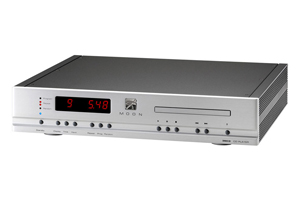 A favourite CD player here at Sonata, sensibly engineered to give a very consistent performance it's definitely our 'go to' machine for a great sounding bit of digital kit at this price.
The 360 comes fitted with a custom transport mechanism suspended on 'gel' and a superb on-board dac section that can be accessed by an external digital source (like the MiND module) or a digital iPod dock.
The guys in Quebec have also given this player the option of having balanced (XLR) outputs, handy if you want to use long cable runs.
Like I said in the opening paragraph, very sensible.