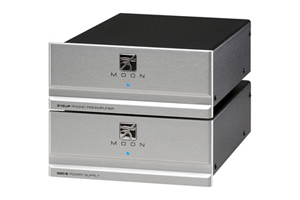 This compact phono amp is one of the best value products in the MOON range. If you've got a great analogue source then this amp will let it shine.
Cartridge matching is assured with a sensible range of impedance and capacitance loading as well as 4 levels of gain.
As a stand-alone product the 310 is a bargain but if you want more music then save up your pennies and get the 320S power supply – wow !
Simply put, I've heard some stupidly over-priced phono amplifiers in my time and this pair makes a mockery out of most of them.