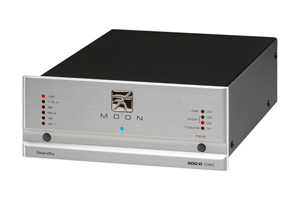 The 100's bigger brother certainly packs a bigger punch.
The larger chassis makes room for a better power supply which brings much more with it to the party.
We've also got 4 digital inputs and some balanced XLR outputs – very professional.
Use the 300 with a good quality digital source and you'll be presented with a superbly detailed musical performance.