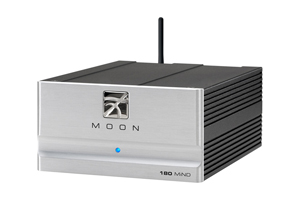 Please say 'hello' to a very clever little box, the MOON intelligent Network Device (MiND)
Now, at last, you can really begin to stream your digital music properly from either a computer, network attached storage (NAS) device or the internet.
Connected to your network via an Ethernet cable or Wi-Fi you can access all your music files and integrate them into your proper music system.
If the MiND is used in a complete MOON system then its associated App for your iPhone or iPad can give you full remote control of your audio.
Like I said earlier, a very clever little box.