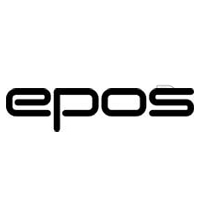 This brand has always been, quite simply, the maker of the finest 'entry level' speakers in the business.
Yes, there's a lot of over hyped and marketed 'noisy' competition out there but fortunately for Epos (and Sonata's customers) none of them seem to be able to reproduce enjoyable music.
This is something Epos have always managed to do since my first pair of ES-14's way back when…..
The current designs are simply following in that tradition, offering the most ludicrous value for your hi-fi Pound (Euro, Dollar, Yen…)
I love the cool, understated, stylish good looks of an Epos speaker, they really are one of the great 'cult' brands of British hi-fi.
However, what makes them such a terrific purchase is their ability to sound wonderful with quite modest systems and yet be able to grow and flourish with some pretty expensive stuff too.
Hang the most modest of Epos designs on the end of a great turntable and any decent musical amplifier and the results will astound (and confound) you.
British 'budget' speaker engineering at its innovative best.