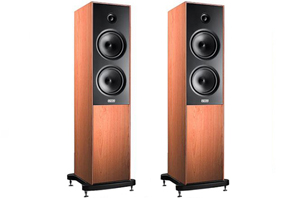 A musical treat and a serious piece of speaker engineering, the Epic 5 sets the standard for floorstanding speakers at anywhere near its price point.
The 5's can be put on the end of some very high quality systems and don't look out of place, this really is the doorway to truly great musical performance.
We've been blown away by how good these speakers can be in the right environment, and they combine with our five favourite 'affordable' amplifiers (the Nait XS, Rega Elicit, Moon 250i, Lavardin IS and Leben 300) to produce systems that make many so called 'high end' set-ups sound positively laughable.