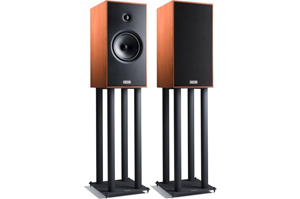 What an absolute bargain the Epic 2 is, you certainly get your money's worth with this pair.
Takes all the wonderful attributes of the little Epic 1 and extends them downwards.
A bigger bass driver and larger enclosure ensure that the '2' can really get some low frequencies moving in your music.
The '2' also has a bit more dynamic expression and seems to breathe a bit more life and energy into the music than its baby brother.
If you've got the room then it's definitely the one to go for, especially sweet with a Naim NAIT 5i.