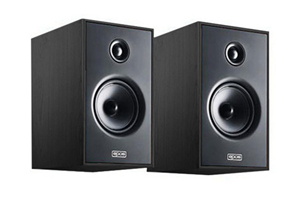 This is your entry point to the wonderful world of Epos speakers.
Simple, straight forward and stylish, the Epic 1 is a classic British budget small speaker which punches well above its weight.
A pair of excellent Epos designed drive units complement the solid, no-nonsense construction and perfectly voiced crossover to make a fantastically musical and fun loudspeaker.
It's always a pleasure to encounter products that can bring so much enjoyment for such little outlay, put them on their own stands (or maybe some Atacamas) alongside something like a Rega Brio-R amplifier and some well made Chord cables, then all you need to do is add a decent source and you're in business !