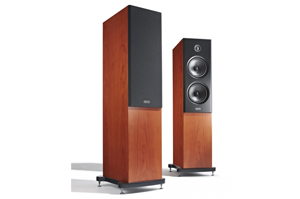 The big boy of the Elan range and one that takes the basic ingredients of the classic Elan 15 and extends them.
These speakers can really fill a large space with ease on a scale that belies their modest price.
We've had great results with some pretty powerful amps, however they also respond really well to the sweet and punchy sound of the gorgeous Leben 300XS valve amp.
A very surprising speaker.