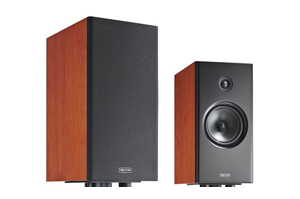 Now this is where I get a bit 'misty eyed' as these beauties take me back to the fun times of my misspent youth.
The 15 is a classic, re-invented for the 21st century.
Just like it's ancestor, the superb ES14, this new Elan model has a way with music that can make the hours fly by and the albums pile up around the floor.
In my mind and at its price, Sonata's definitive speaker for the Naim Nait XS.