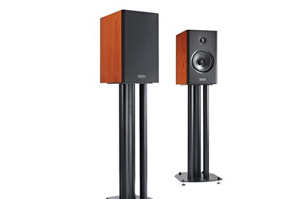 The Elan's are something rather special and if you can squeeze just a bit more out of your budget then these are well worth it.
The 10's have all the loveable qualities of the brilliant little Epic 1's but with a lot more musical refinement.
Epos have notched up the component quality all round with this range, improved drive units, enclosures and cross-overs all help to get that bit more communication from the Elans.
A great match for any of Sonata's favoured amps.