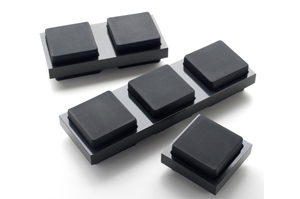 The 'Daddy' (apologies to Ray Winstone) of the pasta family, or should that be 'Papa' ?
These Pads are the absolute pinnacle and superbly made with hand polished corian.
If you're fortunate enough to have some really heavyweight, high performance equipment then it needs to be resting on some Big Feet.
The Black Ravioli guys do three sizes (singles, doubles and triples) and we'll gladly assist with the correct combination for your music system.