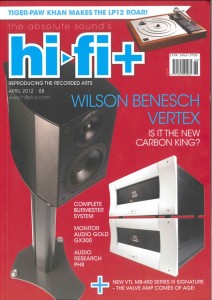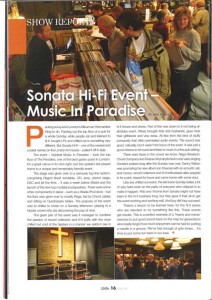 We didn't think our recent 'Music in Paradise' event could have gone any better until we opened this month's HiFi+ magazine (issue 88)
A huge thank-you to Alan and all the guys at 'Plus' for not only attending our showcase but also writing about it in such glowing terms.
This is a real privilege for a new dealer like us to be featured in the UK's finest hi-fi magazine and it's great to know that the people running the publication are keen to show their support for new blood in the industry.
So, 'Cheers' to the hippest Hi-Fi mag from London's coolest dealer.