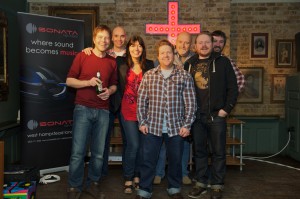 Well here we are after a long day showcasing at the Paradise Bar.
Yes, that's me with the beer.
A rose amongst thorns…..
and Yvonne doesn't look too bad either !
Special thanks go to our partners in crimes against checked shirts, Rob Noble and Paul Darwin from Rega, Danny Wilson (a brilliant acoustic set) and the 'Men from Diverse' aka Paul & Matt.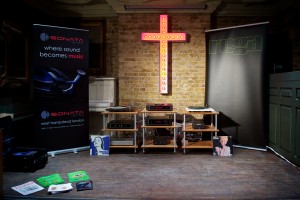 Here's a shot of the lovely system that everyone enjoyed in the 'Music Room'