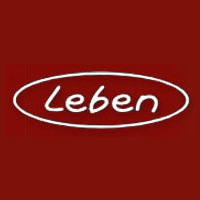 This delightful Japanese company make what are probably the 'coolest' valve amplifiers on the planet right now.
There's something so quintessentially right about the 'retro' style and the organic sound that Leben amps produce.
The music that these beauties make is literally staggering, clients who have heard them are stunned. They are that special !
How special ? – well lets just say that Yvonne (Mrs.W) absolutely adores the 300XS which is a major complement from a musician (she's a Telecaster, AC30 girl)
What makes Leben amplifiers extra-special is the fact that their wonderful musical sound is matched by superb build quality, something that isn't always the case with a lot of affordable valve amps.
Designed by the highly respected engineer Mr Taku Hyodo and handcrafted by true artisans, Leben amps are really works of 'audio art'.
Prized throughout the world and only available in limited supply a Leben amplifier is, like a Simon Yorke turntable, something to be treasured.
An amplifier for the musical connoisseur.