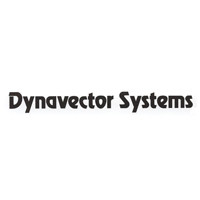 Tokyo's finest diamonds since 1975, that's Dynavector.
We think that these innovative cartridges from Japan make some of the most musical sounds available.
Dr Tominari founded Dynavector over 35 years ago, putting to good use his scientific knowledge (Professor of Magnetics, Tokyo University) and his love of music.
Like all great products, Dynavectors have continued to evolve. Being refined, with many years of experience into captivating musical performers.
All are moving coil designs and each model offers outstanding value and cutting edge musical sound. The 10X5 is delightful, the XV-1t is astonishing (but so is its price, worth every penny too!)
A great match for a number of turntables and especially musical on the Well Tempered Lab designs, we love rocking out with any Dynavector on our Amadeus.
There's also the very, very special DV 507 tonearm as well and Sonata is looking forward to meeting it in the near future.
We're absolutely enamoured with the brilliant little Dynavector P75 phono amplifier, a complete steal.
In fact we're so impressed that we hope to have the rest of the Dynavector electronics here at Sonata very soon.
Watch this space, a great deal of music is on its way.