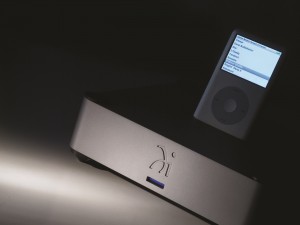 The Apple iPod. Part genius, part musical nightmare.
There's no denying the fact that the iPod has been the 'audio product' of the 21st century and as a piece of product design it's brilliant (like all things Apple)
But (and it's a big but !) it sounds bloody awful.
So, in step Wadia. Who, with Apple's blessing managed to circumvent the awful iPod audio circuits and get hold of the digital data directly which can then be passed on to a high quality DAC (like the one in the superb Wadia 381i , the phenomenal Wadia 151 or the brilliant new Rega DAC)
The new 171i Transport is Wadia's latest and best iPod/iPad/iPhone dock, which obviously makes it the best dock on the planet. Enough said.