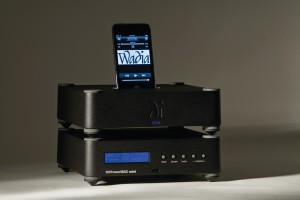 This little beast does exactly what it says (on the tin), it's a DAC with Power.
A cunning device that allows your Wadia 171 (or 170) iTransport and a number of other digital sources, to power a pair of speakers. Voila, a mini music system.
Beware, although the package maybe mini, the technology used and the music produced are very sophisticated.
The 151 is incredible value, crammed with some serious Wadia technology.
Of course, because it's a Wadia all that tech is used to make great music particularly with the Rega RS1 and ProAc Tablette speakers.