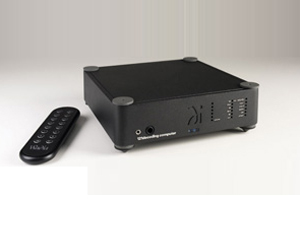 Without a doubt, it's been well worth the wait as the 121 wins my 'Product of the Year 2012' award !
Never has so much pure musical quality been available at anywhere near the 121's price in the digital audio environment.
The 121 is the first Wadia product to benefit from their work on a new 32bit platform (hence the long wait) and just like all Wadia kit, this isn't another 'me too' DAC. Well actually it's not a dac, it's a 'decoding computer' – trust me, there's a big difference !
Fully optimised for USB and 'high res' files, the 121 is the ideal DAC for the new 'computer music' lover.
I'm really excited (as an 'analogue' guru) and also quite frightened at the prospect of this new digital platform in Wadia's next generation of 'high-end' stuff !
Here's a nice bold statement, at anything up to double its price, the Wadia 121 DAC is the only game in town. Period !
The best just gets better.