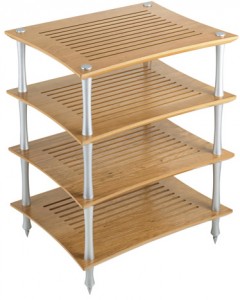 A very clever piece of lateral thinking by designer Eddie, the SVT's venting system is used to control resonances within the shelving and also (as a handy by-product) to let the air in.
The Sunoko-Vents are our first port of call when putting together a music system based around valve amps from Leben or Nagra.
A great musical investment that, like all Quadraspire furniture, grows along with your system.