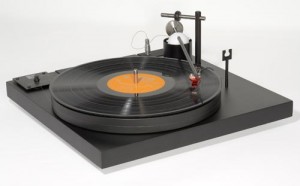 If the Amadeus is a record playing bargain of the highest order then I don't really know what to say about its baby brother the Simplex.
Any music lover is going to bite William Firebaugh's arm off over this one, it's an absolute steal.
It's certainly unconventional (like its Well Tempered sibling) in design and is bestowed with looks that probably only its mother would love but oh boy, can it sing.
You simply can't ignore the Simplex if you're looking for a record player in its price range.