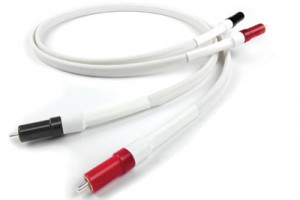 The ultimate reference.
Nigel (head of Chord tech) has produced a masterpiece, these cables are giving us so much fun. Of course they do wonderful things with Wadia's, Lavardin's and the like but put them between a Rega Brio and an Apollo to get a grin like a Cheshire cat
No, we're not advocating that system philosophy but it's still hilarious musical fun.
OK, the Sarum isn't cheap but compared to a lot of the (much more) expensive Hifi 'bling' out there the Chord flagship is purely much more in tune with the music.
Forget diminishing returns, these cables are head-scratchingly good !