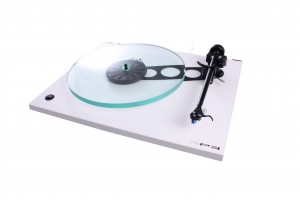 Hot off the production line. The legend just gets even better !
For many people the 'Planar 3' was their first proper turntable and now the clever boffins in Rega's engineering department have made it even more musical.
Sonata's demonstration model looks stunning in white and sounds amazing with the Elys 2 cartridge.
Even more musical fun can be had by adding the new precision drive belt upgrade and the optional TT/PSU power supply.