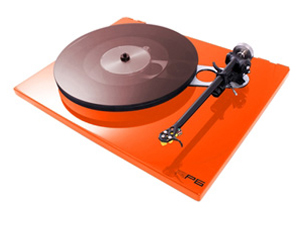 The latest Rega turntable takes the lessons learned from the development of the class leading RP3 one step further.
The major engineering effort has gone into the brilliant new 2-piece glass platter and alloy sub-platter, coupled together with the standard TT/PSU (available as an upgrade to the RP3) this leads to a much more rhythmically coherent performance.
The speed and precision of this turntable is astonishing at this modest price point.
We also think the addition of the high quality 'feet' from the P9 and the extra damping due to the gloss finishes on the plinth also add to the quieter backgrounds heard from the '6'.
Since we've mentioned the finish, truly Technicolour is all I need to add. Very Rega !