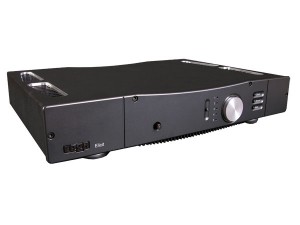 A fabulous step-up from its baby brother the Brio-R.
The Elicit simply gives you more. More detail, more grip, more space and ultimately much more music.
This svelte powerhouse can form the heart of a really great system.
We have ours with the optional MC boards fitted and it sings with P7's and P9's as well as the wonderful Well Tempered Amadeus.
Makes a superb pairing with Rega's Saturn CD player too and it adores ProAc speakers.