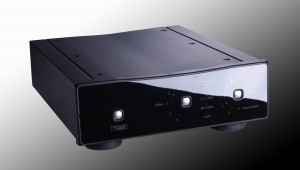 Currently one of the hottest sectors in audio (after turntables !). The resurrection of the separate D/A convertor over the past few years has been phenomenal.
However, like many things in life , a lot of stuff that's jumped on the DAC bandwagon is pretty poor.
So, thank heavens for Rega. The DAC is brilliant. Lots of (proper) digital inputs and some interesting filter options make this a very comprehensive bit of kit. However, in true Rega fashion, what really makes it stand out is the music it produces.