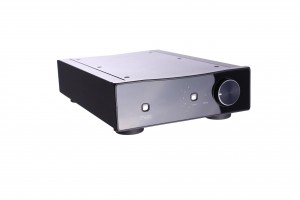 "You little beauty" – this pert package from Southend has really thrown the proverbial cat in with the pigeons.
Forget the specifications, even though they are mightily impressive for a box this size (50 watts, remote, excellent MM input) it's the sound that counts.
We're talking music, music, music. Tight, punchy and natural the Brio-R works a treat with either the RP3, Apollo or DAC and a pair of RS3's.
Throw in some lovely Chord Co. cables and you've got musical heaven for less than £2k.