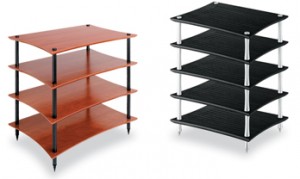 The Q4 has all of those timeless qualities that make any product a classic.
An excellent support for all sorts of musical systems, beautifully finished and crafted with some very thoughtful engineering that works exceptionally well.
Sonata has complete admiration for the flexibility within the Quadraspire range and their 'product builder' is a superb web-based tool. Check it out and have lots of fun (I really must get out more !)
The Q4 EVO is about as universal a product as you'll find. Not only is it good looking but it also sounds terrific, definitely the icing on a rather delicious cake.