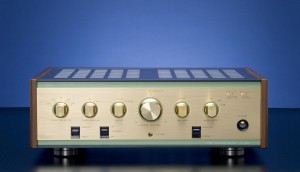 The 300's big brother. Same super cool retro styling, same natural organic sound, just more of it !
30 massive Watts of either EL34 or 6L6 power. Being a Brit, I prefer the '34 but all you tube rollers out there can certainly experiment with the American alternative if it suits.
The 600 is less speaker dependent than its sibling and is the obvious one to try if you're lucky enough (in London) to have a large listening room.
A perfect match for the bigger ProAc's and DeVore's. A sublime musical partnership.